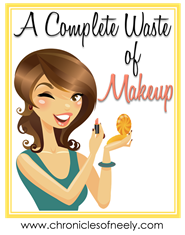 Happy Monday!! We had a great weekend here...actual "winter" weather, a girls night out with my sister to celebrate our birthdays (we're exactly a month and five years apart), and we got to hang out with some great friends.
Today, I'm linking up with one of my favorite bloggers,
Neely
, for a blogging link up. She's hosting this link up for those who want to get their blog out there and for us to find some great blogs to start following. So, without further adieu, here's a little bit about me and my life as a blogger. I started blogging back in January of 2010 right after Greg & I got married, just as a way to share our life with family and friends that we don't see very often. My first post can be found
here
, and I have to say that my first year, I was not a very good blogger with only 15 posts. But in 2011, I discovered some amazing blogs out there that I started to follow and realized that there was an wonderful community of bloggers out there and I wanted to be a part of it! So, I stepped up my game some and begin blogging more and about other things...recipes, home improvement projects, entertaining, etc. I love blogging, but I especially love reading other blogs out there. I have met some wonderful ladies through blogging, although most I haven't met in person, but hope to some day.
So, if you're visiting from Neely's blog, I hope you enjoy reading a few of my posts and I hope you'll be back. Leave me a comment with your blog because I'd love to check out your blogs. And most importantly, THANKS for stopping by!!